Gabion (greater than 1 foot in height) and reno mattresses (less than 1 foot in height) consist of rectangular units made of twisted hexagonal mesh. Gabions and reno mattresses are divided into units with diaphragms (usually spaced 1 metre or 3 feet apart) which function to reinforce the structure. When filled with stones, they all become large, plastic and permeable elements that can be used to build a variety of structures. In addition to the diaphragms, all edges of the mesh are reinforced with larger diameter wire to strengthen the gabions for easy assembly and installation.

They are also widely used for hydraulic and geotechnical control, such as retaining walls, river bank protection, weirs, channel lining, etc.
Gabions and reno mattresses are a non-ravelling mesh made by twisting continuous pairs of wires through three one-half 1/2 turns to form hexagonal-shaped openings which are then interconnected to adjacent wires to form hexagonal openings. For easy handling and shipping, the gabion and reno mattresses are supplied with folded fat.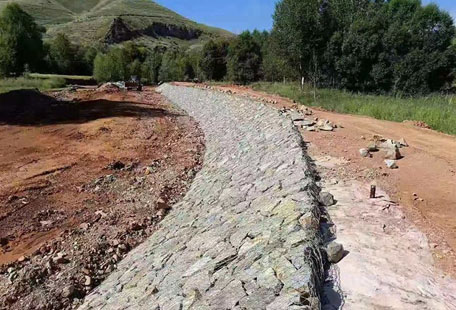 Reno Mattresses
These are mattress-shaped gabions used primarily for erosion control when the holding characteristics of box gabions are not required.
Their strength lies in their double twisted hexagonal mesh of steel wire which is reinforced by selvedges of heavier wire running along the edges.
- The base section is divided into compartments to limit stone movement and reinforce the structure.

- The lid is provided as a separate panel.

- It will not come apart even if the wires are cut.

- Assembly is easy, requires no specialised labour and is filled using nearby rocks. Free drainage and a 30-35% void allow vegetation to grow.
Reno Mattress shall be manufactured with a 60 x 80 mesh type having a nominal mesh opening of 64 x 83 mm (2.5 by 3.25 in.). Tolerances on the mesh opening shall not exceed ± 10% on the nominal dimension D values.
ZHUOMAO Reno mattresses and gabions meet international standard ASTM STANDARD or BS EN STANDARD and pass ISO & SGS quality certificate system, 3000hs Salt Spray Test.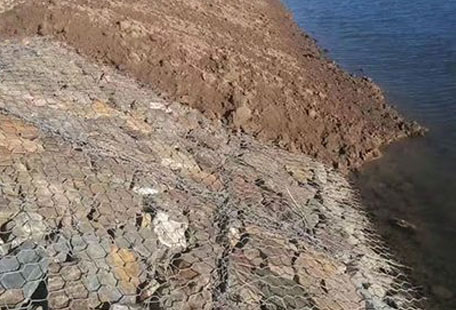 Reno Mattresses
What Are Reno Mattresses Used For?
Reno mattresses are used for river bank and scour protection, channel lining for erosion control and embankment stability. They fill the project site with rock to form a flexible, permeable monolithic structure that promotes the rapid growth of natural vegetation.
The base of the Reno mattress was divided into compartments and filled with stone at the project site. Once the cover is secured, the Reno mattress forms a flexible, permeable monolithic structure.
Benefits of the Reno mattress
Environmental Friendly
The Reno mattress is an environmentally friendly product and the integration of the Reno mattress structure into the environment is quick and pleasing. The voids in the rockfill are gradually filled with silt, promoting the growth of vegetation, which is essential to protect and maintain the ecological balance of the surrounding environment.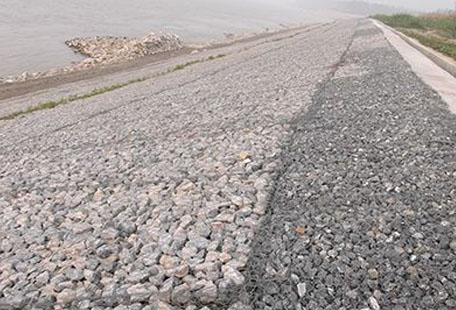 Reno Mattresses
Cost Effective, Easy to Build
Reno mattress construction does not require skilled labour as they are very easy to construct. Standard construction equipment can be used. Structures can be built in stages if necessary and baskets can be pre-filled and launched for underwater installation. On-site assistance can be provided from any of our regional offices.
Flexibility
The flexible woven mesh system is able to withstand unexpected and/or localised stresses due to ground settlement and deflective scouring while maintaining its structural integrity.
Permeability
The stone fill allows the water to seep through the structure while retaining the soil, therefore no additional drainage is required to relieve the hydrostatic pressures.
For more information and consultation, contact us here!